ZEBRA POLYPRO 4000D LABEL 2" X 1" 10010039
Non-returnable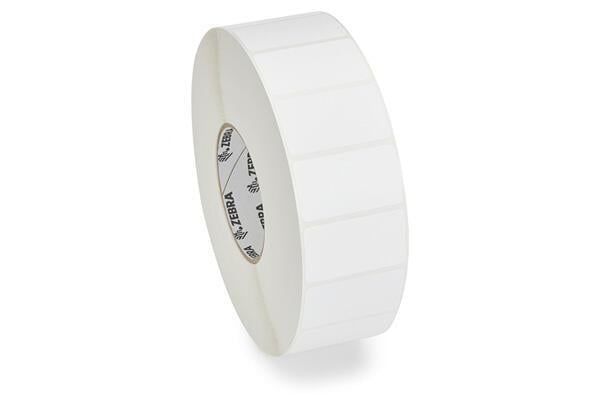 For more information
Brochure
Moisture and tear resistant
The polypropylene facesheet will not break down when subjected to moisture. In addition, the material is tear-resistant, which is beneficial for applications requiring the removal of the entire label for replacement with a new label, such as with reusable totes, crates, shelving and more.
Optimized for use with food products and in cold environments
With its all-temperature permanent acrylic adhesive, these labels can be securely applied in temperatures as low as -40°F/-40° C and will remain adhered in temperatures of -65°F to 131°F/-54°C to 55°C, making them perfect for use on assets in cold environments. The adhesive meets FDA 175.105 for indirect food contact and can be applied to shrink wrap and other food packaging.
Customized for your application
Zebra can deliver PolyPro 4000D labels in just about any size, shape or label set configuration to meet the requirements of your application and process. In addition, our flexographic print presses can add pre-printed text, graphics and color.