PTP900W Brother Powered Wireless Desktop Laminated Label Printer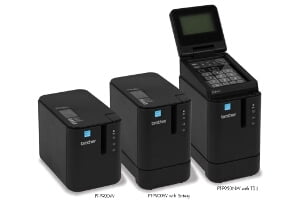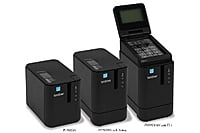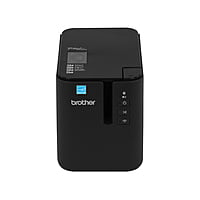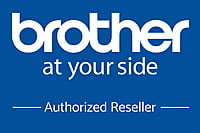 With a small footprint and wireless, on-demand laminated label printing power, the PT-P900W industrial desktop labeller meets the needs of industry professionals. Using durable tapes and its advanced built-in auto cutter that trims a continuous tape to virtually any length, you can print easy-peel labels, one at a time or as a strip of pre-cut labels. Whether you need just one or many, its integrated labelling features and design and print software makes it easy and convenient to create customized, durable labels in a variety of combinations with widths up to 36 mm wide. This feature-rich, high-speed label printer lets you design labels on your PC, Mac, tablet or smartphone then print using a USB or WiFi® connection. Leave a lasting impression with high-resolution labels that include barcodes, logos, images, frames and text and link to existing data in your spreadsheet to easily print many labels at once. Pick up an optional battery base and optional rechargeable Li-ion battery to use your labeller wherever and whenever you need it or use its included AC power cord. Comes with a 1-year limited exchange warranty and free online or live chat support for the life of the product.
To learn more about the 'Brother PT-P900W Industrial Desktop Label Printer with Wireless Connectivity', download the brochure here.
MAIN FEATURES
WiFi® and USB connectivity options
Prints labels linked to Microsoft SQL Server, Access or Excel database files
Premier quality, high-speed, high-resolution (360 x 720 dpi) laminated label printing
Large print heads print up to 32 mm on 36 mm tape
Support for industry standard linear and 2D barcodes
7 label sizes: 3.5 mm, 6 mm, 9 mm, 12 mm, 18 mm, 24 mm and 36 mm, including heat shrink (HSe)
Automatic cutter (for half and full cuts)
Uses an AC adapter or Li-ion battery (additional purchase required)
Includes AC adapter, USB cable